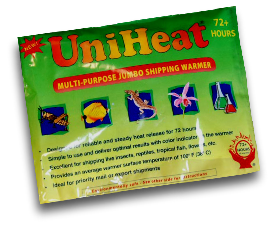 Heat packs for chilly locations!
Would you like to add a 72-hour heat pack to help protect your plants?
These heat packs last 72 hours and HELP keep the plants warm during transit. They are recommended when night temperatures are below 40 F.
PLEASE CONSIDER HOLDING OFF ON ORDERING IF YOUR NIGHT TEMPERATURES ARE BELOW FREEZING! It will be very risky to ship at this point
and we do not want your plants to arrive damaged. Thank you for understanding. 
Your cart is currently empty.